Bosmere Pot Toes 12 Pack Black
The Pot Toes lifts pots to promote air flow to help eliminate the staining problems that potted plants cause to decks and patios. Pot Toes also stack so they can be used to level pots on sloping exterior surfaces. 
Supports up to 500 lbs
Supports all pot shapes and sizes
Levels pots on sloping surfaces
Prevents stains and rotting
Healthier Plants
Available in Black, Terra Cotta, Light Gray and Dark Gray, 6 or 12 pack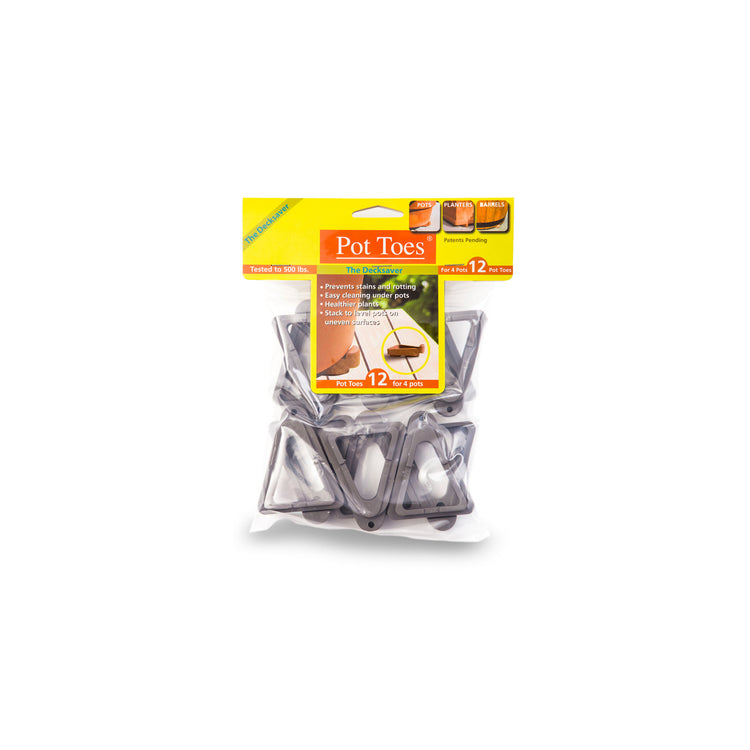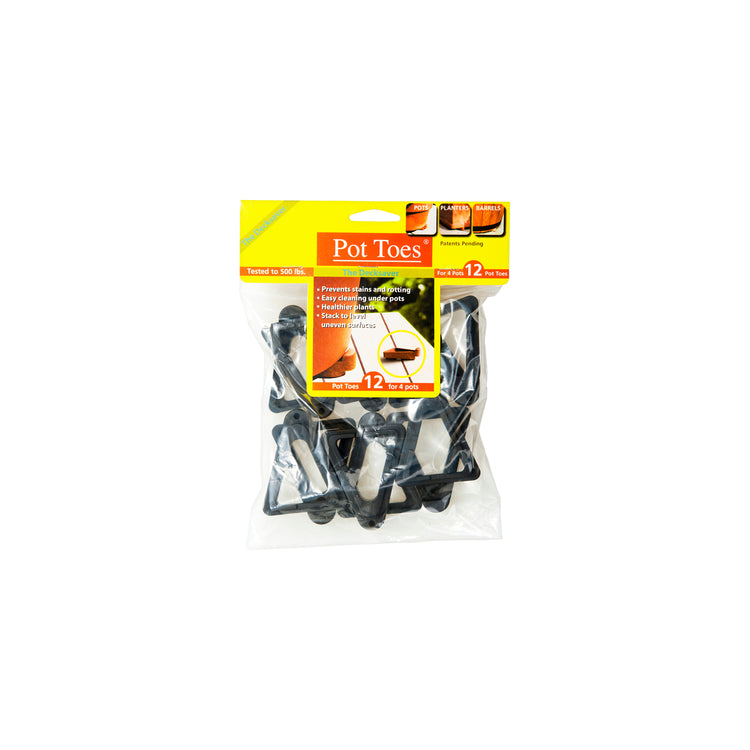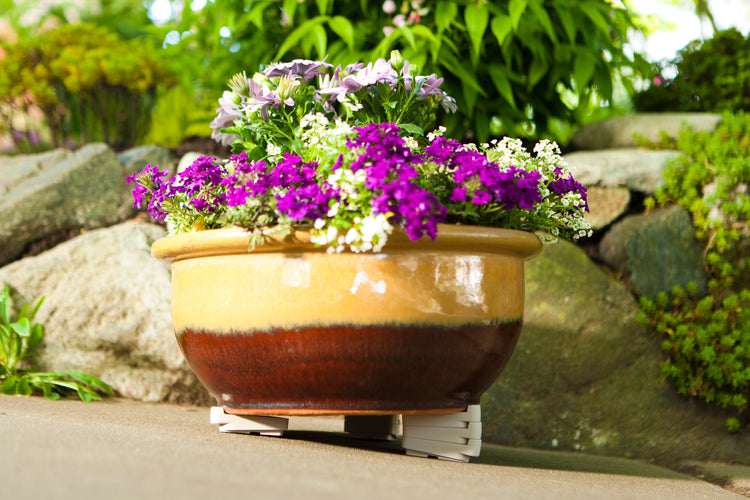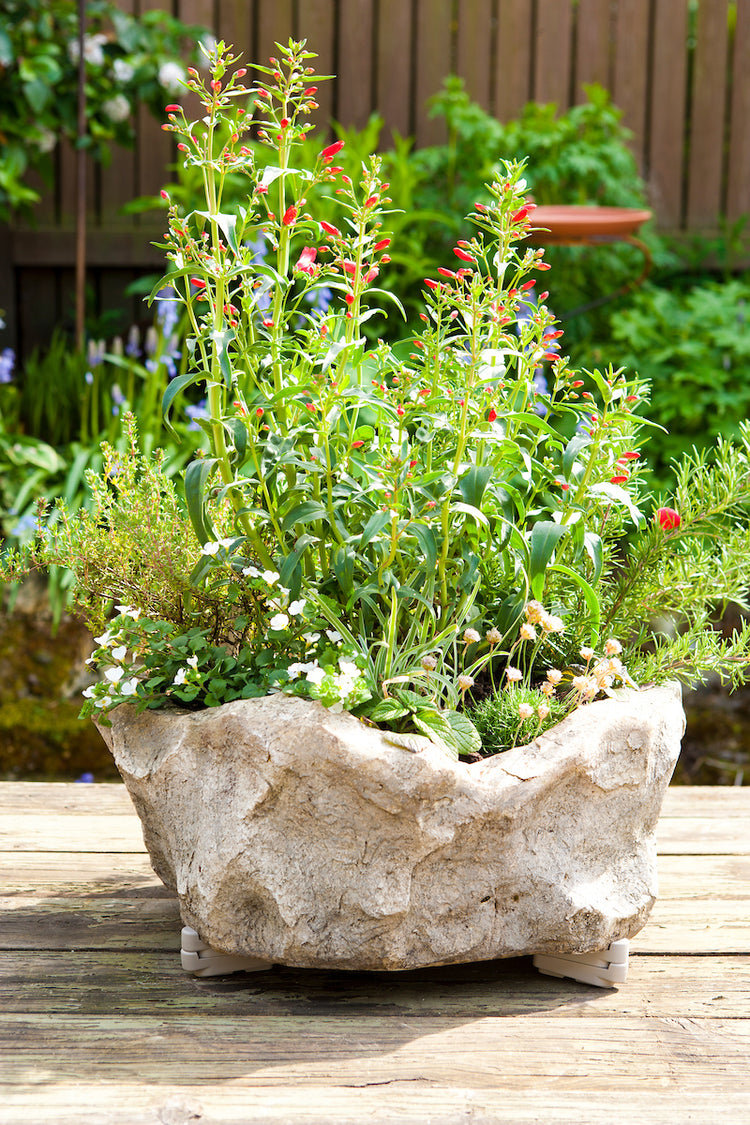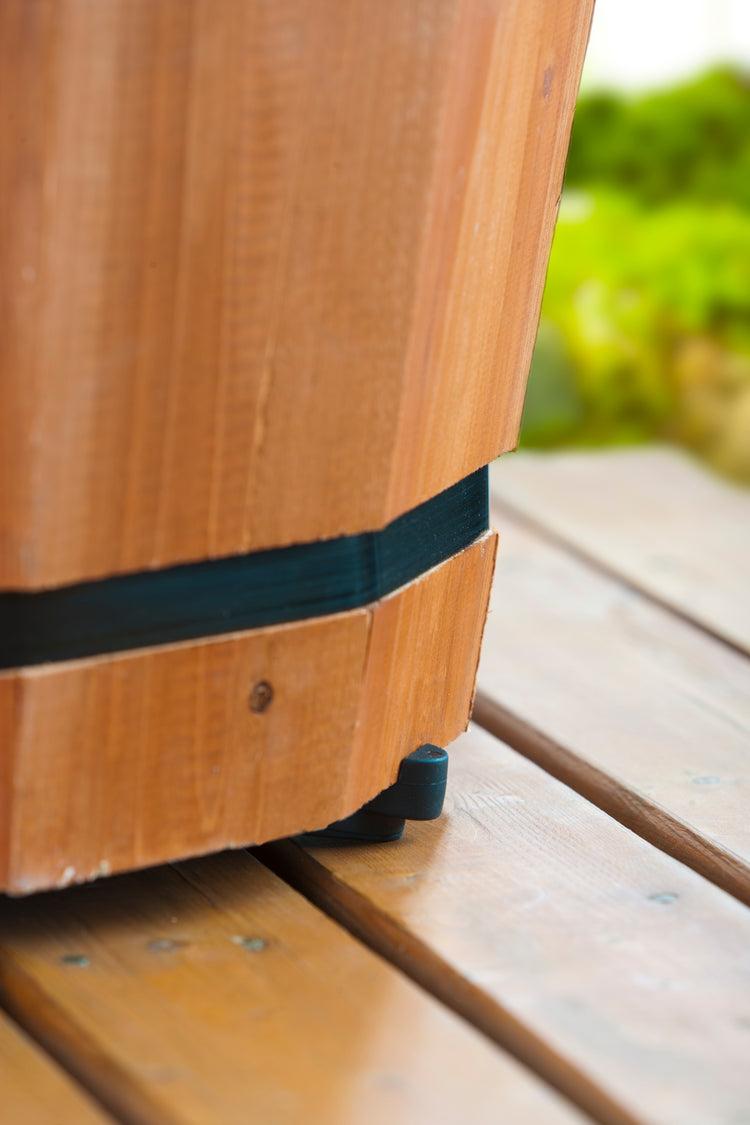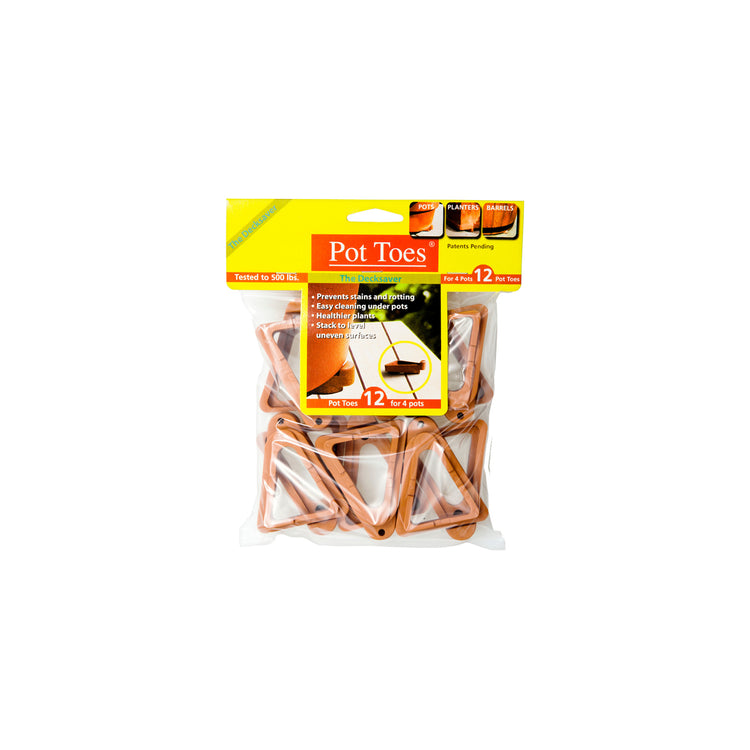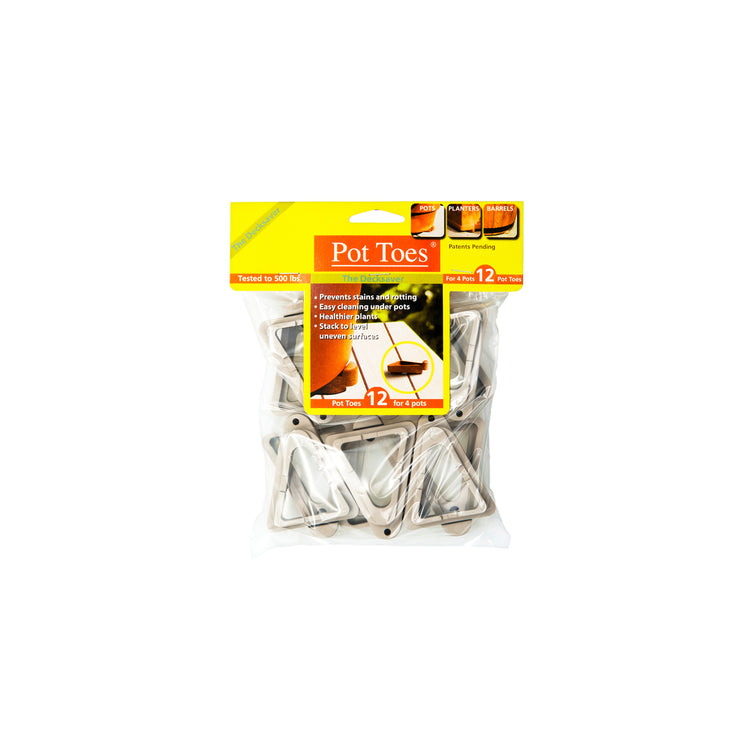 Guarantee!
All of our products have a 1 year limited warranty against manufacturing defects.
Shipping
Your item will be on the road within 48 hours of receiving your order.
Garden where you live.
Get your favorite gardening gloves, your tools and go talk to your plants. It's been proven that gardening improve your health, fights stress and exposes you to the benefits of Vitamin D, aka the sun.
Make your pots healthier!
Before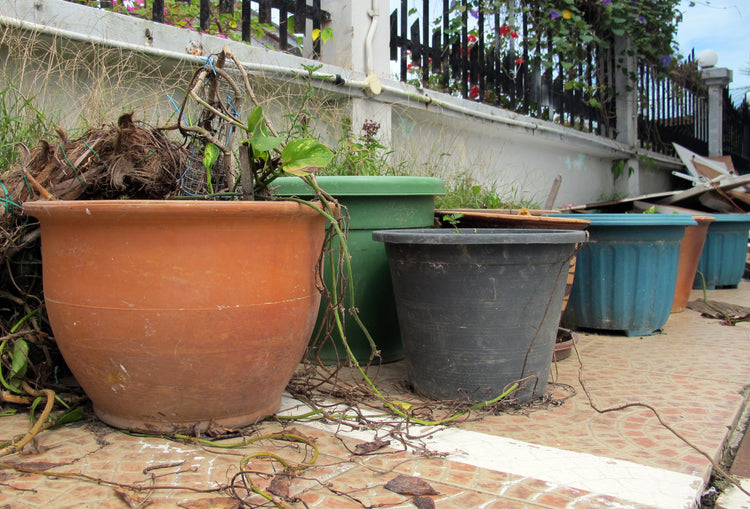 After